July 27, 2020
Filing for tax is one of the more critical tasks for small business owners and self-employed workers. The main final output for tax return is to prepare expense reports, which can be automatically generated in Foreceipt's web portal. Since there is an instant sync between mobile app and web portal, don't worry about the information updating process. Learn how to create the expense report as follows!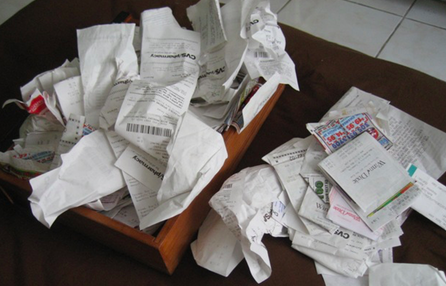 Step 1 Locate your receipt box 
Step 2 Download the Foreceipt app 
Foreceipt is a useful app that is designed to help small businesses and self-employed workers to effectively manage their business and personal expenses. Business owners will be ready for tax filing with properly categorized expenses. You can use Foreceipt both on your smart phone or in a web browser. The mobile app is available both in the Apple Store and the Google Play store.
Step 3 Scan every receipt with the Foreceipt app
Use the Foreceipt app on your phone to take a photo of each receipts. The app will automatically read the data on your receipts and convert each receipt to a digital bookkeeping entry. Scanning each receipt only takes a fraction of a second. Your entire shoebox of receipts will be done in minutes.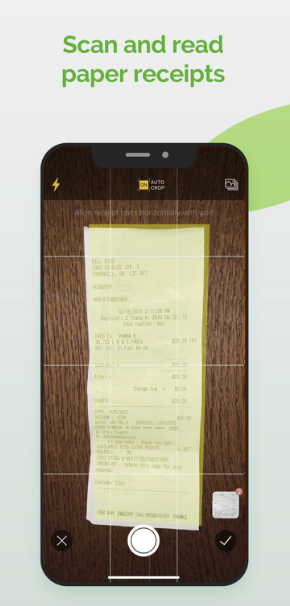 Step 4 Generate reports in Foreceipt web version
Login to Foreceipt web version at www.foreceipt.com using the same user name and password as your mobile app. Go to the "Reports" tab. Follow instruction on the screen to generate customized financial reports as you need.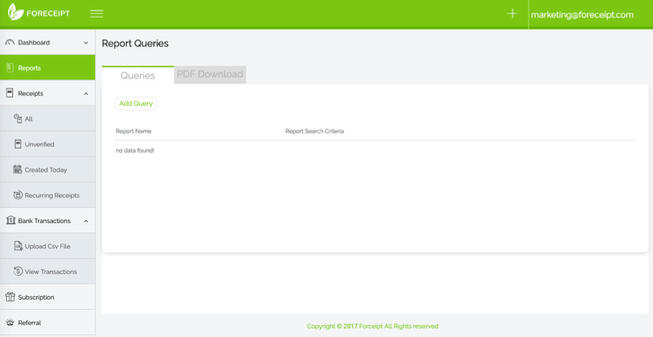 You can download the report in excel or PDF formats. An typical excel report looks like this: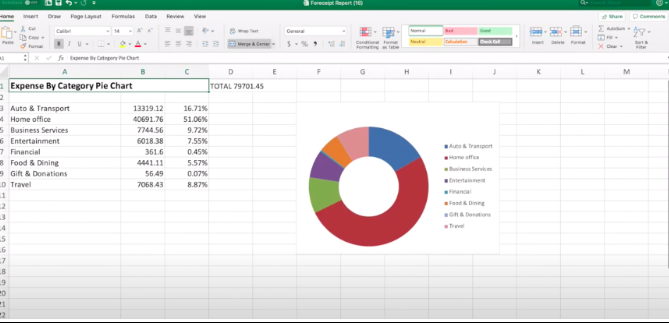 There are many types of report that Foreceipt can generate. You can read about how to generate well-formatted excel report in Foreceipt's FAQ page.